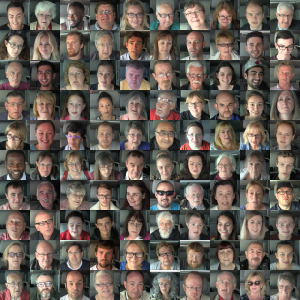 Manchester Voices is the umbrella term for a series of research projects investigating and celebrating the accents, dialects and identities of people in Greater Manchester. The research seeks to help us understand the ways in which our use of language makes us who we are. It also aims to uncover the underlying perceptions of the various accents of the ten boroughs of the county.
The project is being run by Dr Rob Drummond and Dr Erin Carrie, two sociolinguists at Manchester Metropolitan University who have an interest in the variation, perception, and attitudes surrounding Manchester English.
Manchester Voices was recently awarded a generous grant from the Arts and Humanities Research Council (AHRC). This will enable us to continue our work in much greater depth, with many more participants, and using a wide range of innovative approaches. The new, extended project began on 1st May 2019, and will run for three years.  As part of the new project we will be employing two postdoctoral Research Associates, with the first post due to start in Jan 2020. This website will be developed over the coming months to reflect the additional strands of the extended project, so please come back to check on progress and to get more information.
Details and findings from the pilot study, carried out in 2016, can be found here.
In June 2017 we launched an exhibition of the pilot project at Manchester Central Library. The exhibition stayed in the library until September, and told the story of the findings so far through video and audio clips and interactive displays. The exhibition was launched on Thursday 22nd June at a special event which included traditional and modern dialect performance poetry from some well-known local performers, introductory talks by the researchers, and special guests. Although the main exhibition is now over, some of the recordings remain available on the machines in the Archives+ area of the library.
If you have any questions or would like any further information, please email E.Carrie@mmu.ac.uk or  R.Drummond@mmu.ac.uk.