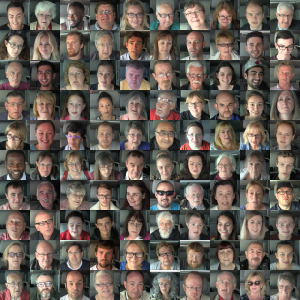 Manchester Voices is the umbrella term for a series of research projects investigating and celebrating the accents and dialects of Greater Manchester. The research seeks to help us understand the ways in which our use of language makes us who we are. It also aims to uncover the underlying perceptions of the various accents of the ten boroughs of the county.
The project is being run by Dr Rob Drummond and Dr Erin Carrie, two sociolinguists at Manchester Metropolitan University who have an interest in the variation, perception, and attitudes surrounding Manchester English.
At the moment there are two parts to the project. The first part involved Erin and Rob visiting all ten boroughs of Greater Manchester between 27th Aug and 1st Sep 2016 in order to talk to people about the way they speak. See here for more details.
The second part of the project allows people living in Greater Manchester to create their own dialect maps of the region. Locals can draw shapes representing where they think people speak differently from one another, give the dialects a name, describe them, and give examples of the sounds, words and grammar that they think characterise each area. Click here to visit the Manchester Dialect Map site and start creating your map!
In June 2017 we launched an exhibition of the project at Manchester Central Library. The exhibition stayed in the library until September, and told the story of the findings so far through video and audio clips and interactive displays. The exhibition was launched on Thursday 22nd June at a special event which included traditional and modern dialect performance poetry from some well-known local performers, introductory talks by the researchers, and special guests. Although the main exhibition is now over, some of the recordings remain available on the machines in the Archives+ area of the library.
In March 2019 we were delighted to hear that the project has been awarded a generous grant from the Arts and Humanities Research Council (AHRC). This will enable us to continue our work in much greater depth, with many more participants, and using a wide range of innovative approaches. More details will be posted here as they emerge….
If you have any questions or would like any further information, please email R.Drummond@mmu.ac.uk or E.Carrie@mmu.ac.uk